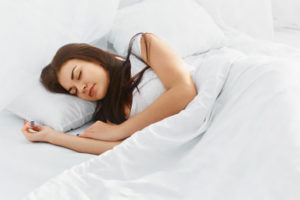 We are part of a comprehensive sleep program that evaluates and treats all types of sleep disorders. We work closely with a select team of Sleep Dentists, ENT specialists, Neurologists and Psychiatrists to manage the full spectrum and all aspects of various sleep disorders to best determine all available treatment options for our patients.
We offer the following studies:
Formal Sleep Study
CPAP Titration Study
BiPAP Titration Study
Multiple Sleep Latency Test
Home Sleep Study
Nocturnal Oxymetry Study
Actigraphy
All of our sleep studies are performed according to the standards of American Academy of Sleep Medicine and under the supervision of a Board Certified Sleep Technologist and interpreted by Dr. Ismail, Board Certified Sleep Specialist.
We pride ourselves in providing our patients with a close to home or a nice hotel environment as is possible with comfortable beds and clean Lenin. In each room there is cable TV and a spa ambiance. A morning shower facility is always available and we offer snacks.
Prompt interpretations, initial and follow up appointments are given with accurate and fast communication with your primary provider.
Our technologists are carefully selected with their competence and friendliness as a prerequisite. They can answer any questions related to the study to put you at ease and are at your bedside at the touch of a button.
If you snore and/or have sleepiness during day or any sleep-related problem, please contact us to make an appointment or preregister on our Patient Portal.